Regular price
Sale price
$42.99 USD
Unit price
per
Sale
Sold out
IMMUNE DEFENSE FROM MUSHROOMS
Keep your immune system strong with our blend of organic mushrooms! This carefully crafted mushroom blend creates a synergy of immune benefits. Om Immune powder helps harness your natural defense with powerful beta glucans.  In addition, naturally occurring digestive enzymes, prebiotics, antioxidants and other nutrients help to keep your body battle ready.
Easy to use - just add our Immune powder to your coffee, smoothie, tea, soup... whatever works with your daily routine.  Nothing funky - just pure mushroom powder. 
Key Benefits
Om Immune Powder provides Organic Whole-Food Support for:
 Powerful Immune Support
Blend of mushroom species for broad spectrum support
Powerful beta glucans
* These statements have not been evaluated by the Food and Drug Administration. This product is not intended to diagnose, treat, cure, or prevent any disease.
Share
View full details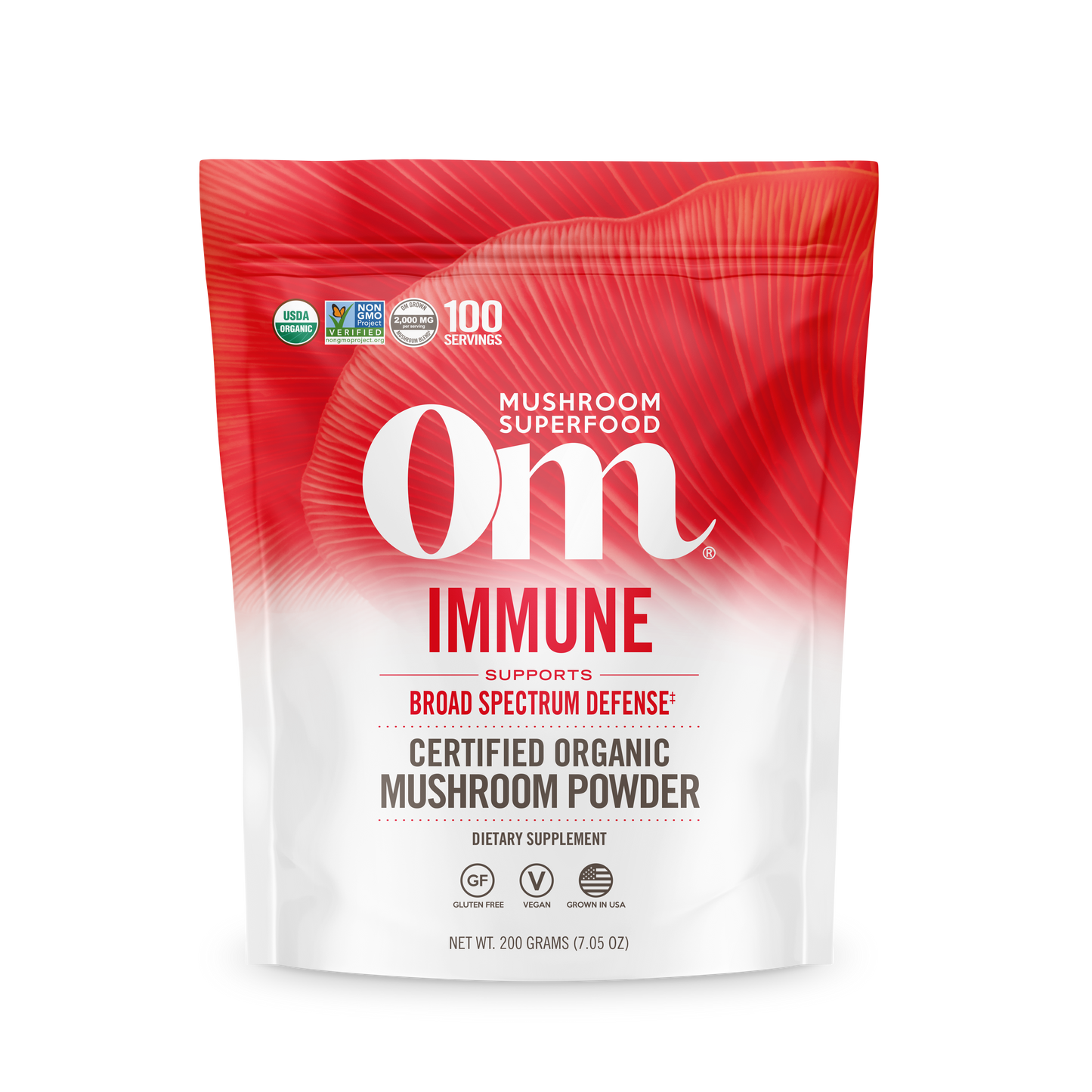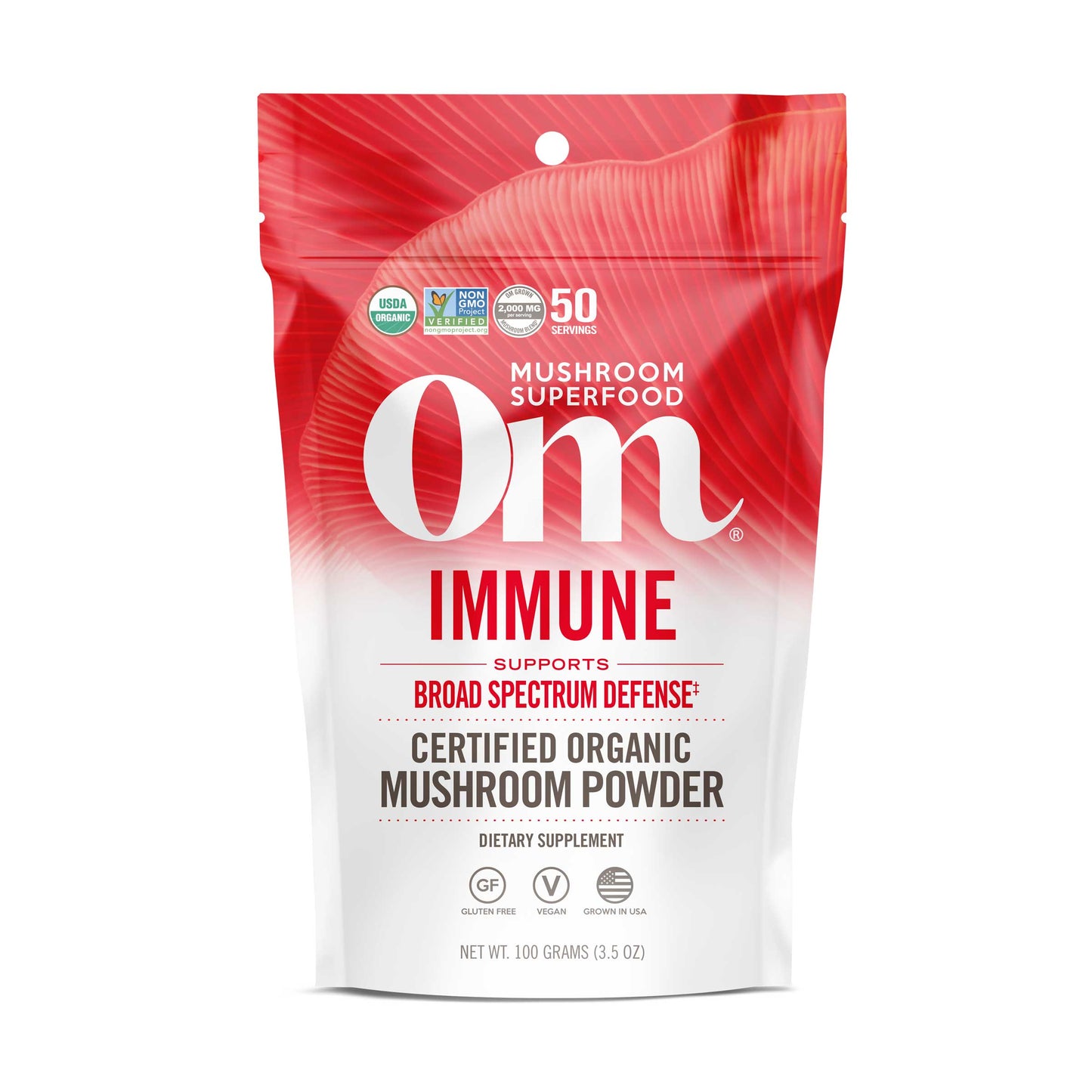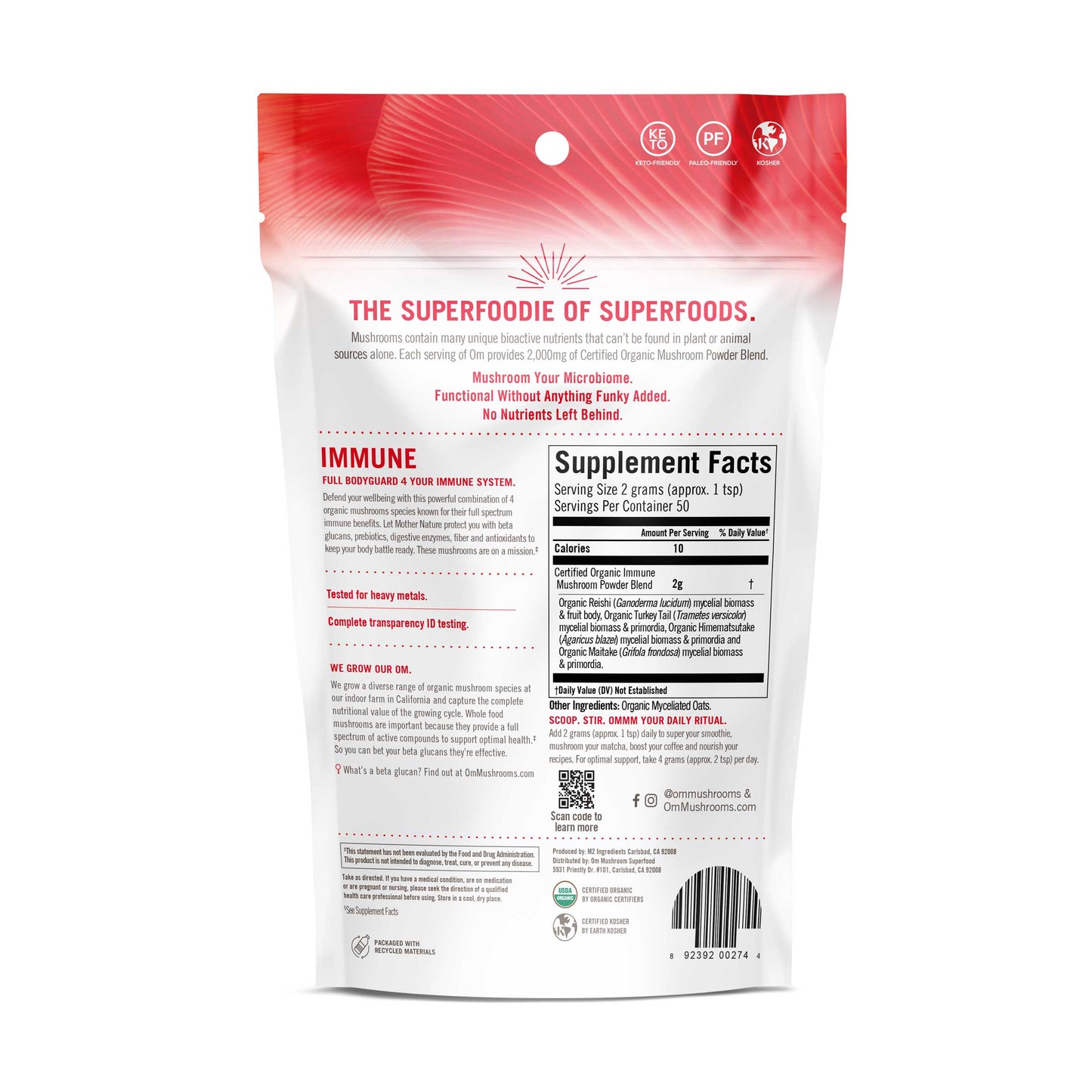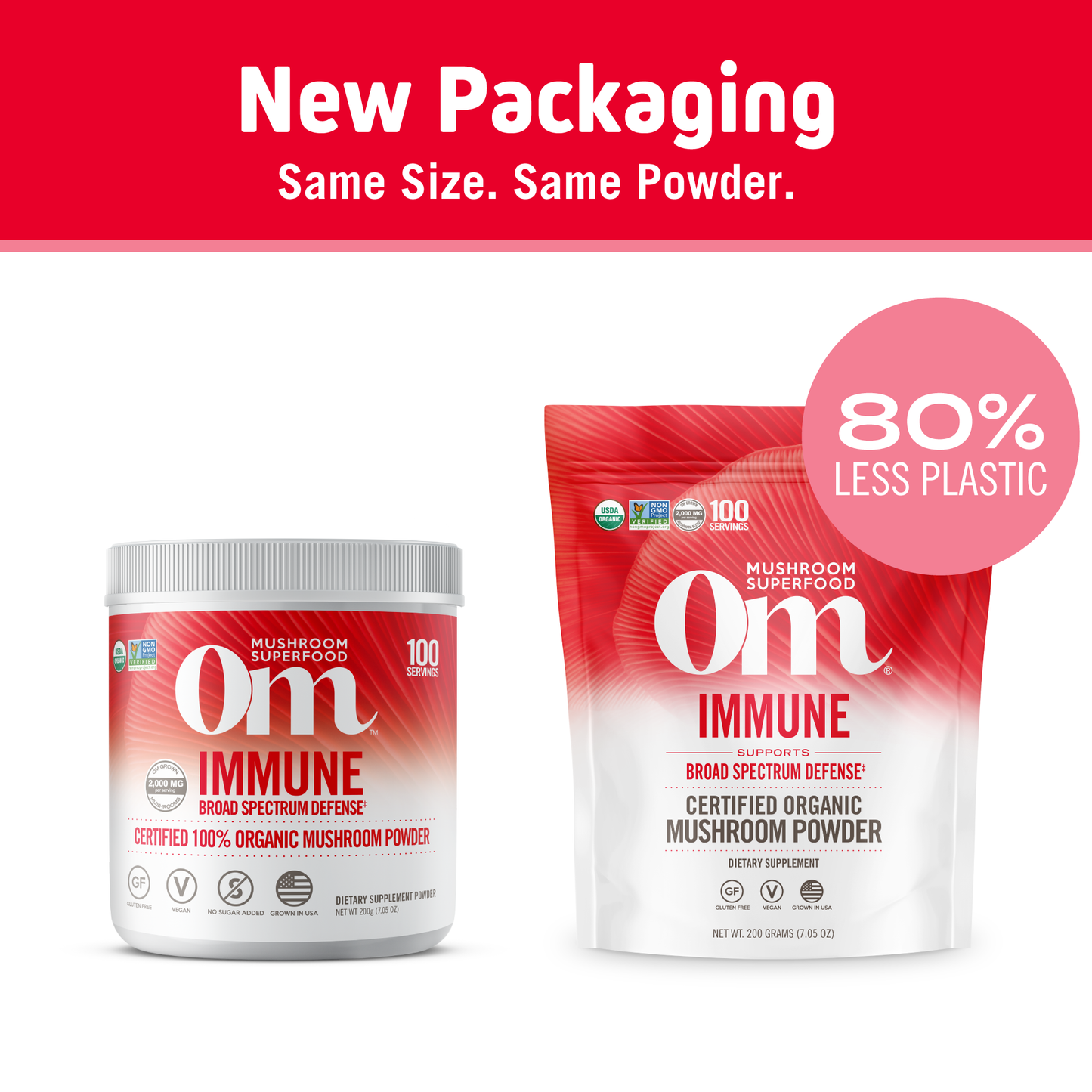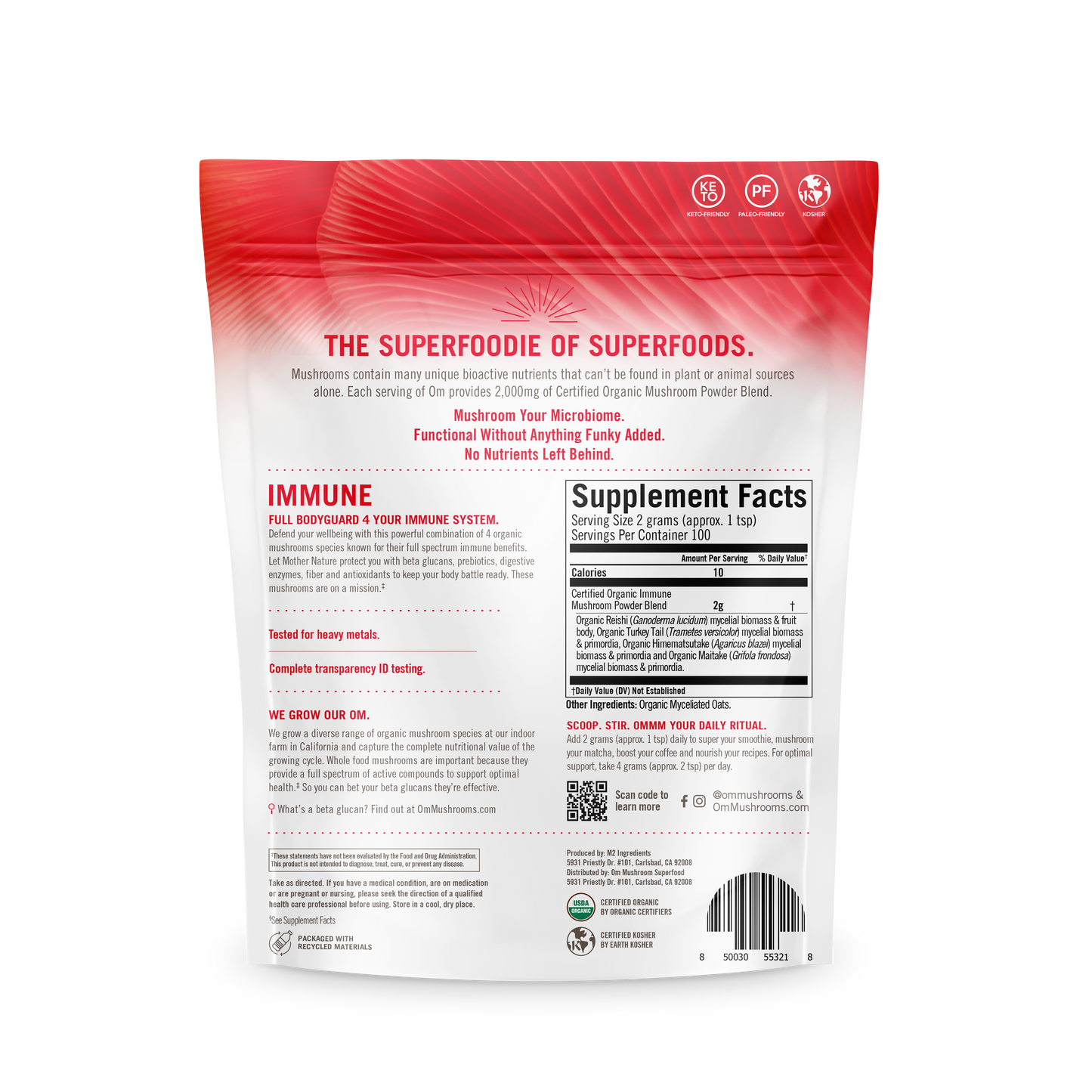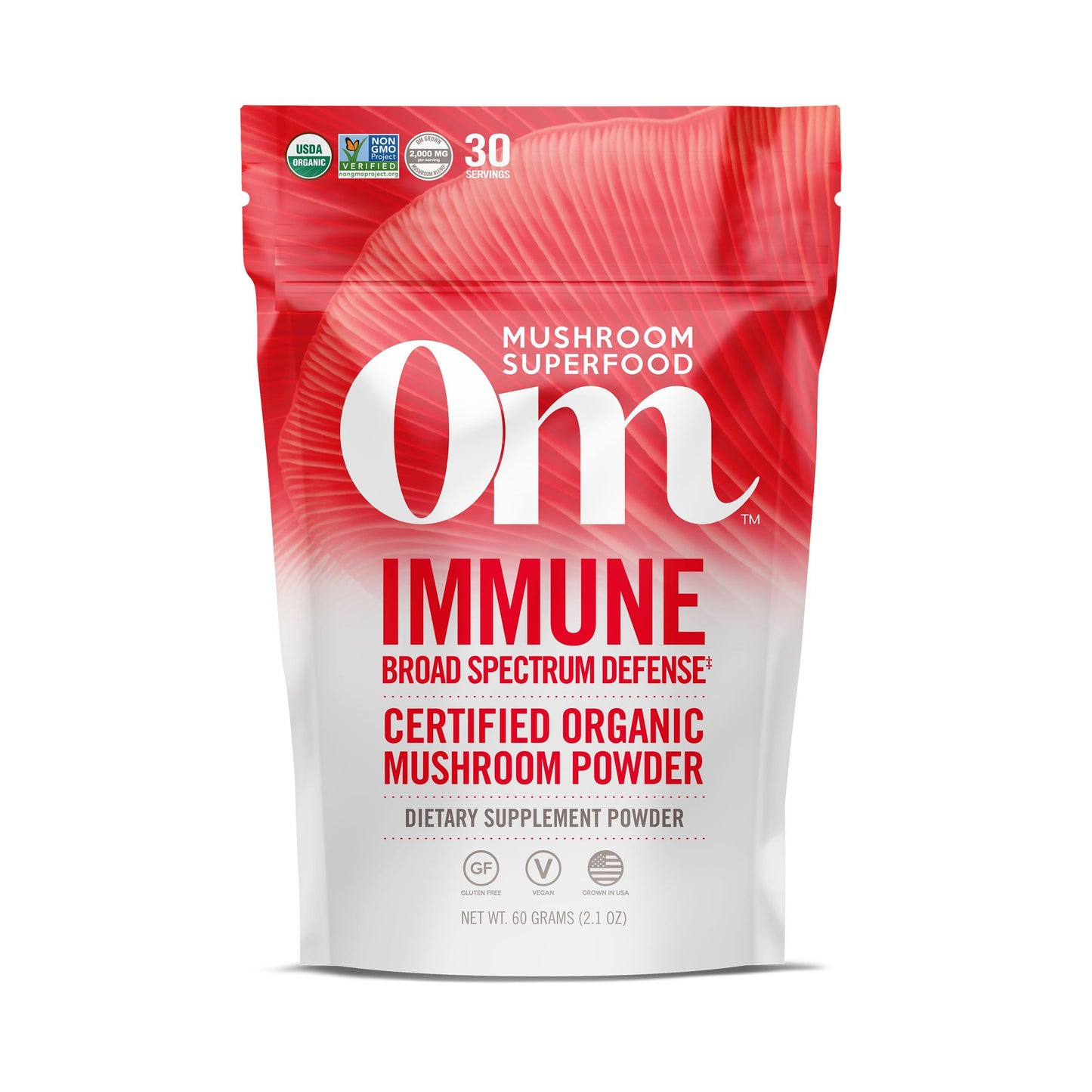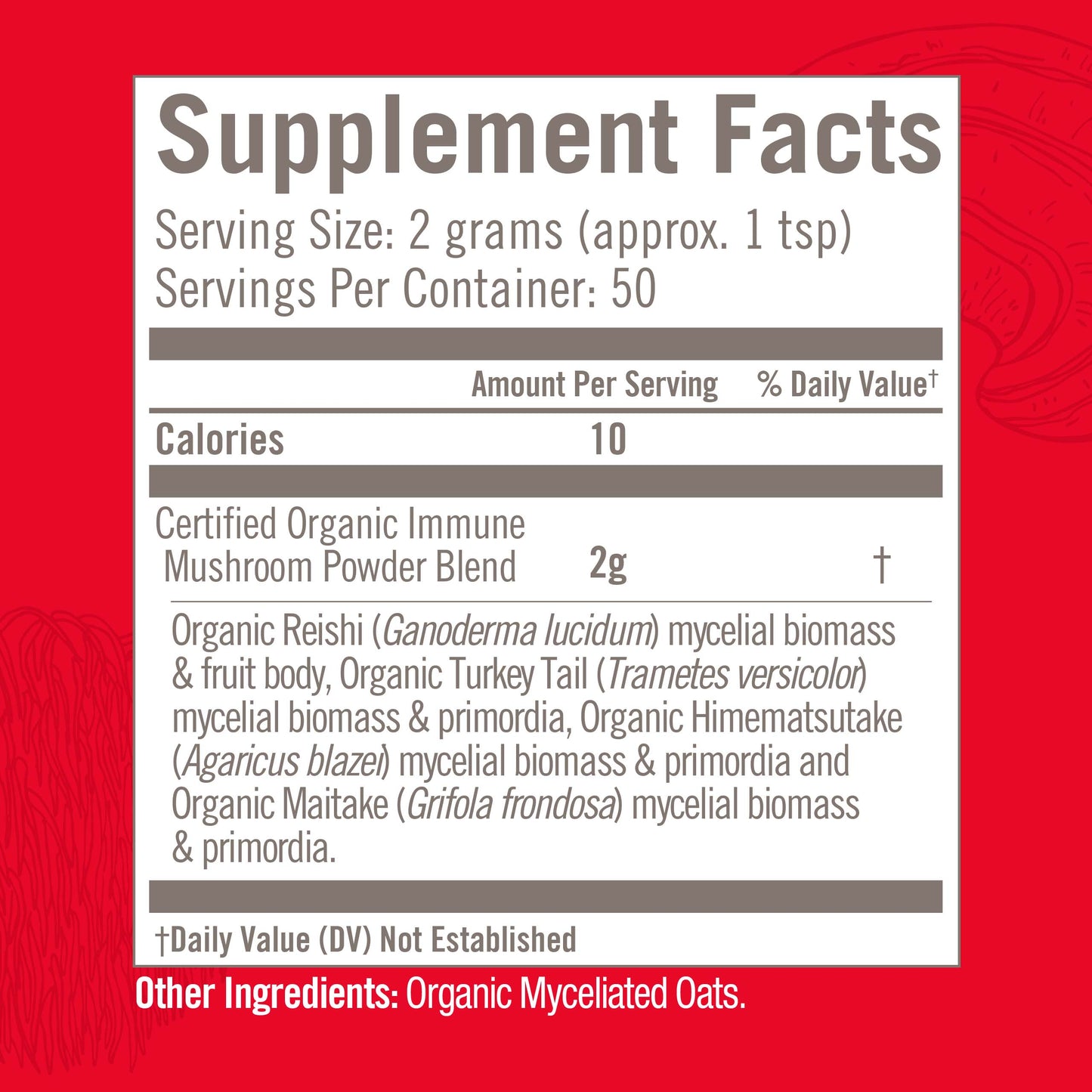 Free Shipping

Any order containing at least one subscription item with a delivery address in the contiguous United States will receive FREE shipping. Our Shipping Policy

100% Satisfaction Guarantee

If you are not satisfied with your purchase for any reason, please contact us within 30 days for a full refund, at our team's discretion. If you purchased from one of our resellers, please return it directly to them. Our Return Policy
Disclaimer: Reviews are for information purposes only. These testimonials are written by customers who are reporting their own experience. These observations are not medically substantiated, are not guaranteed and may not be typical for you or your animals. Reviews are subject to minor modifications to comply with Federal, State and NASC requirements. These reviews do not replace professional medical and/or veterinary care.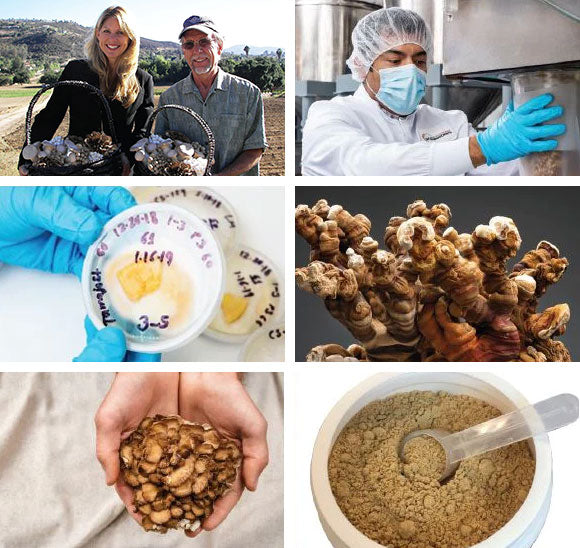 Our Mushrooms
Our state-of-the-art indoor farm in Carlsbad, California, allows our 11 species of mushrooms to grow and flourish under carefully controlled conditions to deliver the best mushroom products available anywhere. Our mushrooms are Certified 100% Organic by Organic Certifiers following Good Manufacturing Practices (cGMP) at our facilities, located in Carlsbad, California.
More About Us