Canine Turkey Tail Matrix
HOLISTIC IMMUNE SUPPORT

Pure Turkey Tail supplement for dogs at a reasonable price. Recommended by Vets, Turkey Tail Matrix provides your dog or cat with natural whole food support. Backed by research, the nutrients in Turkey Tail Matrix provide unique immune support. In fact, some of these nutrients occur only in functional mushrooms. Combine Turkey Tail Matrix with Canine MRM for additional support if your pet is recovering from illness or injury. Grown & processed in California, our made-in-the-USA Turkey Tail Matrix promotes health and wellness naturally. With no additives, fillers, preservatives or gluten, Turkey Tail Matrix offers pure, whole-food nutrition. In fact, the only ingredients is 100% Certified Organic Turkey Tail powder. Easy to feed, just mix into raw, dry or wet food. Packaging may vary between black and white pouches and jars but the product inside remains the same - amazing!*
Key Benefits
Powerful immune system support*
Recommended by Vets for animals with critical health conditions*
Naturally occurring antioxidants to help boost overall health and wellness*
May be given along with other Canine Matrix products.
100% Certified Organic
Grown, processed and packaged in the USA
*Please consult your Veterinarian with any questions you may have about your pets health.
Certified 100% Organic Mushroom: Turkey Tail (Trametes versicolor) mycelial biomass, primordia and/or fruit body powder cultured on organic oats.
Administer Orally. ½ teaspoon per 25lbs per day. We recommend double dosing the first 3 weeks of use (morning & evening if practical). Continue double dosing when needed. Mix into wet or dry food, moistening if needed. Please see our FAQs for additional suggestions. Great for our feline friends too.
DOSAGE: 1 Gram (1/2 teaspoon) per 25 lbs per day.

For animal use only. Not for human use.If you are concerned about the welfare of your animal at any time, please consult your veterinarian. Safe use in pregnant animals or animals intended for breeding has not been proven.
Store in a cool, dry place.
Contents packed by weight not volume. Some settling may occur.

Customer Reviews
11/08/2019
Sandy T.
United States
Canine Turkey Tail
My Westie was diagnosed with lymphoma in March 2019. I was told he may live 3 months without chemo or radiation. I was not willing to put my 14 year old Westie through that ordeal. He is family and my pride and joy. Of course I was devastated. A good friend of mine diagnosed with stage four breast cancer is taking turkey tail and having amazing results. I immediately put my Westie on Canine Turkey Tail Matrix. It is now mid November and he is still with me. Slowing down yes but still having a good life for an almost 15 year old. I contribute this totally to his taking turkey tail mushroom matrix.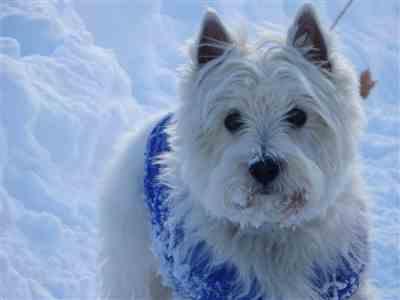 11/07/2019
Amy U.
United States