Live Super Powered™
Om's unique Mushroom Master Blend is a carefully curated blend from our master mycologist with 10 species of certified organic mushroom mycelial biomass and fruit body powder. Master Blend contains a full spectrum of naturally occurring active compounds and our proprietary organic Reishi whole food extract standardized to 35% Beta Glucans, plus 3 organic botanical adaptogens, including Ginkgo biloba, Holy Basil, and Astragalus. Om Master Blend is your new go-to for vibrant health.
90 gram pouch.
Organic Lion's Mane, Organic Reishi, Organic Cordyceps, Organic Turkey tail, Organic Chaga, Organic King Trumpet, Organic Maitake, Organic Shiitake, Organic Antrodia (Antrodia camphorata), Organic Himematsutake (Agaricus Blazei), Organic Reishi Extract, Organic Ginkgo biloba Extract, Organic Holy Basil Extract, Organic Astragalus Extract.
Add 3 grams (approx. 1 ½ scoops or 1 1/2 teaspoons) to fortify your smoothie, matcha, coffee, or add to your recipes.
Customer Reviews
03/26/2021
Julie W.

United States
Best mix ever!
I live this mix, I add it to my morning latte or golden latte, or smoothie and feel the benefits! Totally recommend.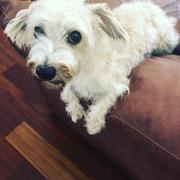 08/03/2020
julie w.

United States
Amazing! Love love love!
Love this product!! Add it to my morning matcha or coffee it's so good and I feel so healthy after adding it. Love it! Will be buying more!
Disclaimer: Reviews are for information purposes only. These testimonials are written by customers who are reporting their own experience. These observations are not medically substantiated, are not guaranteed and may not be typical for you or your animals. Reviews are subject to minor modifications to comply with Federal, State and NASC requirements. These reviews do not replace professional medical and/or veterinary care.